| | |
| --- | --- |
| Posted on December 8, 2019 at 9:25 AM | |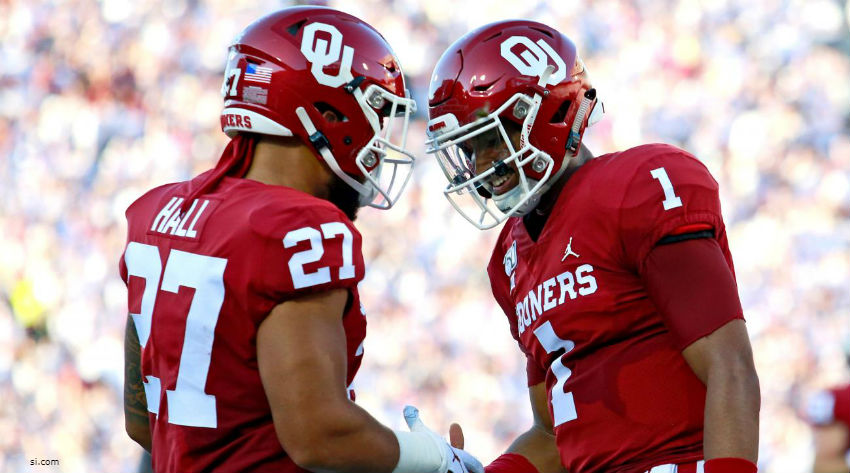 Article by Dan Tortora
  The perfect storm happened for the Oklahoma Sooners during this year's Championship Week.
  Oklahoma came into Championship Week ranked sixth in the most recent College Football Playoff poll.
  Ahead of them were the fifth-ranked Utah Utes. Utah faced off against the Oregon Ducks in the PAC-12 Championship to open up Championship Week and were blown out by Oregon 37-15, giving them two losses on the season, moving them out of Oklahoma's way.
  The Ducks were no threat to the Sooners whether they won the PAC-12 Championship or not after having already lost two games, including to the unranked Arizona State Sun Devils.
  Next were the Georgia Bulldogs who had already suffered a loss this season to the unranked South Carolina Gamecocks.
  The Bulldogs went into Championship Week as the last team in the College Football Playoff top four.
  But they were also blown out in their conference championship, losing to the LSU Tigers in the Southeastern Conference (SEC) Championship, 37-10, for their second loss of the season.
  However, none of this would matter if Oklahoma failed to win their own championship game.
  Seeing the Baylor Bears for the second time in 22 days, the Sooners did exactly that, defeating the Bears 30-23 in the Big 12 Championship.
  With the LSU Tigers, Ohio State Buckeyes, and Clemson Tigers all winning the SEC, Big Ten, and Atlantic Coast Conference (ACC) championship games respectively, and, thus, remaining undefeated on the season, one spot remained.
  That spot now belongs to Oklahoma, who showed up to the party later than Sooner, but it all shook out for them in the end as they will seemingly take the fourth spot in this season's College Football Playoff, marking their fourth appearance in the College Football Playoff since its institution in 2015, and third consecutive appearance.
Categories: College Football, NCAA