| | |
| --- | --- |
| Posted on April 20, 2018 at 1:55 PM | |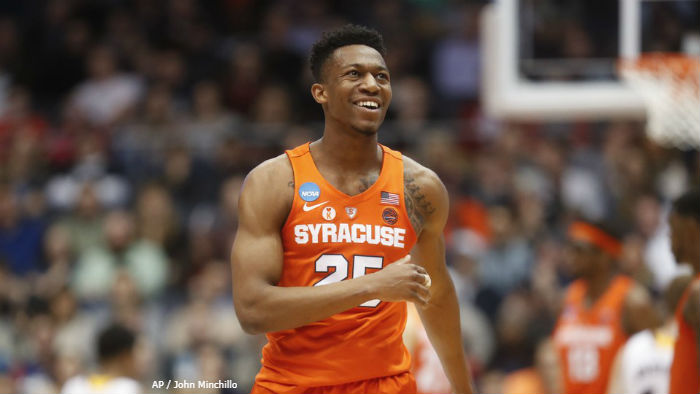 Article by Dan Tortora
  Syracuse Orange shooting guard Tyus Battle, coming off of his sophomore season, has declared for the National Basketball Association (NBA) Draft, but has not hired an agent as of now, I can confirm from speaking with sources close to the situation.
  No surprise here, at least not from this here writer's point-of-view.
  Battle tested the waters of the NBA Draft Combine after his freshman season, gathering information and ultimately returning to the team.
  Therefore, this move to enter the NBA Draft but not hire an agent is the same move he made a year ago, and who could fault him?
  He gained knowledge on what NBA scouts thought of his game and now, a year later, he can get updated information on what they think of him currently, with another season under his belt.
  What happens from here will be interesting, because the draft is fluid, meaning that if Battle gets great feedback, he could hire an agent and go or if the feedback is that NBA scouts still want to see more before spending a high draft pick on him, he comes back and works on his game like he did last year.
  To say he is leaving or not leaving Syracuse University right now is throwing a prediction with little weight into the wind.
  Not until he hears from scouts will he know his stock, and that is what will most likely lead the way in his decision-making.
  Fans might not want to hear this, but it is sit and wait time.
  The NBA Draft Combine will happen May 16th through the 20th in Chicago, Illinois.
  From there, Battle will have until Monday, June 11th, to take his name out of the NBA Draft if he decides to return to Syracuse.
Categories: Syracuse Orange Men's Basketball, Atlantic Coast Conference, NBA