| | |
| --- | --- |
| Posted on August 1, 2017 at 1:15 PM | |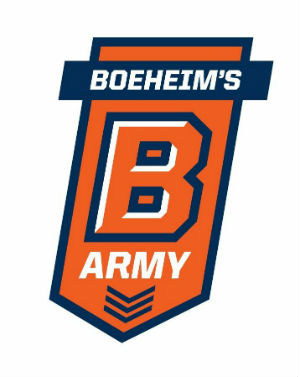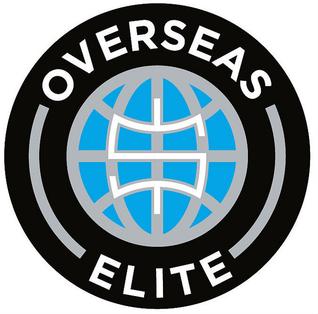 Article by Dan Tortora
  The stage is set in Baltimore, Maryland, where the final four teams in The Basketball Tournament (TBT) will tip off on Tuesday, August 1st, to decide who will have one final step toward the crown and the $2 million payoff for 2017.
  Boeheim's Army enters their match-up with Overseas Elite as a result of attaining their first TBT Final Four appearance in three tries.
  Overseas Elite heads to the court against Boeheim's Army on a 17-0 run in the TBT, having never lost a contest in two years and counting, hoisting back-to-back trophies in 2015 and 2016, and eyeing the trifecta in 2017.
  It is easy to see in this "David and Goliath" story who David is and who lands the role of Goliath.
  However, the former Syracuse Orange men's basketball players that comprise this year's Boeheim's Army squad are no stranger to being the underdog, to being bet against, to being the "David" in the story.
  On the other end, credit goes to Overseas Elite for not being complacent with winning once, nor winning twice. They have moved through this year's TBT with the desire to be the last team standing once again, refusing to lose the drive or the desire having already risen above all other teams for the last two years.
  With that being said, here is what to look out for with both teams:
  Overseas Elite:
  Kyle Fogg (Arizona) leaves teams in his given last name...a fog. He has shown that he can cash in from the inside as well as the outside on the offensive end, and has only gotten better with time. Fogg had 15 points in 26 minutes in his first game of this year's TBT, seven points in 27 minutes in his second game, 19 points in 24 minutes in his third game, and 26 points in 23 minutes most recently. He has gone from 22 points in 53 minutes over two games to 26 points in a mere game. Even in his worst offensive performance, seven points in 27 minutes, we must look at the fact that he took a mere two shots in the game and that he did not amount seven points on a subpar shooting night. Fogg is a definite offensive threat to Boeheim's Army, not only in his scoring ability but as a creator as well, delivering nine assists over the last two games combined (5 and 4).
  The front court of Overseas Elite is another key area of concern for Boeheim's Army, with the likes of small forward D.J. Kennedy (St. John's), power forward DeJuan Blair (Pittsburgh), power forward Justin Burrell (St. John's). and center Johndre Jefferson (South Carolina). They have depth. Multiple weapons. Firepower. Boeheim's Army will need to put bodies on each of these players and if they are all out on the floor at the same time, or at least three of four are, other players like small forward Donte Greene and small forward James Southerland will have to be physical to aid the likes of power forward Rick Jackson and center DaShonte Riley.
  Teams have taken the lead on Overseas Elite throughout their first four games in this year's TBT, connecting from beyond the arc, but no matter how well an opponent has shot from distance (i.e. Ram Nation), inside the arc is where Overseas Elite has been able to cancel out their opponents.
  Boeheim's Army:
  As previously stated, the front court of Boeheim's Army must be physical and provide road blocks for Overseas Elite when they attempt to attack the rim, be it for points or rebounds. Riley has been a silent offensive player, but his blocks, rebounds, and other work not always noted on a stat sheet have aided Boeheim's Army in condensing opportunities for their opponents. Boeheim's Army would be smart to dump the ball down to Riley for high-percentage points at the rim as the focus on the defensive end will be spent probably on Riley the least.
  Jackson has neared a double-double or achieved it in the majority of Boeheim's Army's games this year. If he reaches a double-double versus Overseas Elite, that may be one of the slight edges he gives Boeheim's Army as the difference between vying for a championship or heading back up north.
  Southerland scored 23 points in 23 minutes in a 30-point swing victory for Boeheim's Army in their "Elite 8" match-up with Team FOE, but he also had 11 rebounds, which should not go understated. His improvement shooting with a hand in his face plus his willingness to get after the boards make him dangerous, the latter is the help Boeheim's Army needs inside against a strong Overseas Elite front court.
  Greene must focus on attacking inside. He can make outside shots and has the capability of going off, like he did for 32 points in 34 minutes in a double-OT win over Gael Nation in the second round of this year's TBT, but he also went 0-for-8 from beyond the arc most recently. Though it is unlikely he will have as sour of an outing from distance in a consecutive game, his backing down of defenders, which was something that was desired at his time at Syracuse, would only help Boeheim's Army in the physicality of this game, and because he has found success at the line. Greene must also minimize his turnovers; he has averaged two per game in this year's TBT.
  As far as backcourt goes, point guards Brandon Triche and John Gillon, III, as well as shooting guards Eric Devendorf and Trevor Cooney are all capable of getting hot from distance, and though it was previously stated that this is not the only thing needed to dethrown Overseas Elite, it most certainly could not hurt. Boeheim's Army has more deep threats than Overseas Elite so it would be in their best interest to create opportunities for one another. If those shots fall, watch out, because Syracuse players have been known to get hot. But, the backcourt must use the emphasis of Overseas Elite's defense on them to create inside opportunities. If they are smart, Jackson and Riley will be getting fed in front of the basket in this one.
Categories: Syracuse Orange Men's Basketball, NBA