| | |
| --- | --- |
| Posted on February 8, 2017 at 5:05 PM | |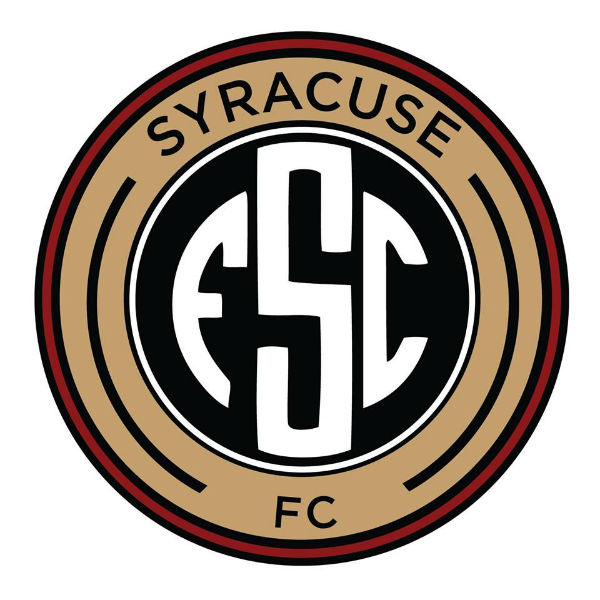 Article by Dan Tortora
  Syracuse FC is the newest team to enter on the field of Central New York.
  The last time the city of Syracuse, New York, had an outdoor soccer team was back in the 2003 and 2004 seasons with the Salty Dogs' franchise. 
  Those who are working as a team in an effort to restore outdoor soccer to Syracuse include Jaro Zawislan, Matt Tantalo, Joe Papaelo, Marcello Vitale, and Lawrence "L.J." Papaleo.
  Jaro Zawislan will serve as the President of Syracuse FC. Zawislan coached at the NCAA Division I level for more than 16 years, his most recent post being at Cornell University as a head coach. Prior to his time at Cornell, Zawislan was an assistant coach at Creighton University, Stanford University, and Syracuse University.  Before moving to the sidelines, Zawislan was an NCAA DI collegiate player at Clemson University, who went on to compete professionally in Europe and North America. His history boasts of eight NCAA tournament appearances as either a player or a coach, with two Final Four berths, one with Creighton and the other with Stanford.
  Matt Tantalo will be Syracuse FC's General Manager/Head Coach. Tantalo played both collegiately as well as professionally (PDL and USL), Prior to joining Syracuse FC, Tantalo was the head coach of the Rochester River Dogz in 2016. He has coached for almost two decades at the collegiate level as well, currently standing post as the head men's soccer coach at Nazareth College. Tantalo holds a USSF "B" license. 
  Joe Papaleo is tasked as Syracuse FC's Vice President of Soccer Operations. He has overseen men's soccer at Christian Brothers Academy as head coach for 21 years, aiding the team in advancing to numerous regional and state titles. Before coaching Papaleo was an All-American goalie at Syracuse University. From there, he played professionally in North America for 12 years. Papaleo is proudly represented in the Greater Syracuse Sports Hall of Fame, inducted in 2005, for his distinguished career as both a player and a coach.
  Marcello Vitale will serve as Vice President of Business Operations for Syracuse FC. He has more than three decades of experience coaching at the youth and high school levels, while also helping to bring about numerous soccer clubs in the Syracuse area. Vitale played his collegiate days at Syracuse University, receiving all-state recognition and was the leading scorer for the Orange in all four years he was at the university. To this day, Vitale is still Syracuse University's all-time leading scorer and holds the second-most assists in team history. Following college, he was drafted by the Buffalo Stallions of the MISL (Major Indoor Soccer League).
  Lawrence "L.J." Papaleo is Syracuse FC's Director of Sales & Marketing. Outside of now working with Syracuse FC, L.J. Papaleo is also the head coach of the Fayetteville-Manlius JV Boys Soccer team. He has coached at the youth and collegiate levels. While a player himself at Christian Brothers Academy, he became an all-star, going on to compete collegiately as a member of the University of Albany and Syracuse University's men's soccer programs. Papaleo played professionally in Europe before returning home to join the Syracuse Silver Knights, now of the Major Arena Soccer League (MASL), playing indoors. While on the SIlver Knights, Papaleo assisted the team in reaching the postseason for the first time in their history.
  This staff will usher in the inaugural season of Syracuse FC competition in early May 2017.
  Syracuse FC will play between 10 and 12 games in their inaugural season. Their home field will be David W. Murphy Field, located at Onondaga Community College, where the OCC Lazers' men's and women's teams currently compete.
  The league that Syracuse FC is now a part of is the National Premier Soccer League (NPSL). Syracuse FC will be a professionally-run, minor league team.
  The players on the roster will abide by NCAA regulations so that they will retain their student-athlete eligibility. No players will be paid.
  There are 13 conferences in the NPSL, and the conferences are grouped into four regions: Northeast, Midwest, South, and West.
  Syracuse FC will become a member of the East Conference of the Midwest Region, which already includes reigning NPSL champion AFC Cleveland as well as FC Buffalo, Rochester Riverdogz, Erie Commodores, Dayton Dynamo, Indy Eleven NPSL, and Fort Pitt Regiment.
  "We're happy to bring outdoor soccer back to Syracuse," said L.J. Papaleo during our conversation. "This city's been itching to have a team since the Salty Dogs left and we're just so happy to field a team for this upcoming outdoor season."
  L.J. Papaelo went on to say, "My father is in the Syracuse Sports Hall of Fame, I played professionally in Europe. Marcello Vitale is the all-time leading scorer for Syracuse University men's soccer. There are a lot of very successful soccer players from this area who are a part of Syacuse FC."
  "Also, Jaro played professionally here in America and in Europe," L.J. Papaleo shared. "He's not your traditional owner. He's played the game and been very successful in the game, so that will give him an edge as an owner in what we hope will be a promising legacy for Syracuse FC."
  Syracuse FC's website is syracusefc.net. Tickets and merchandise will be announced at a later date. Stay close to WakeUpCallDT.com for upcoming announcements on the team.
Categories: syracuse fc, soccer, npsl